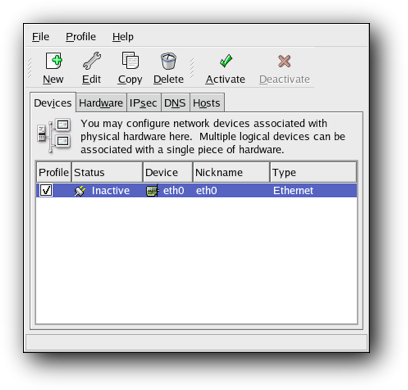 IP (Internet Protocol) requires hosts to be given IP addresses and then can route packets among them.
TCP (which stands for Transmission Control Protocol) setup a virtual circuit between two hosts. Data of arbitrary size can then be sent across this circuit using the segmentation and reassembling capabilities of TCP. Other Transport protocols include UDP and ICMP.
TCP/IP utilities
To fully understand how networking works in Linux, it is important to know the following commands: ping, traceroute, nslookup and dig, telnet and ftp and whois.
TCP/IP configuration and troubleshooting
In Linux, TCP/IP is configured either graphically or using the command line.
Maintaining security with TCP Wrappers
TCP Wrappers allows the system administrator to manage access to specific services using /etc/hosts.allow and /etc/hosts.deny. The services which can be controlled using TCP Wrappers are linked to the tcp_wrappers-libs library.
Another way to maintain security is to use a Firewall to limit access to services.
OpenSSH
The OpenSSH server is a powerful service which provides the following capabilities:
The ssh command
The scp command
The sftp command
X11 forwarding
Port forwarding
Passwordless authentication using keys
In addition to that, ssh can also be configured by changing /etc/sshd/ssh_config and /etc/sshd/sshd_config. One important configuration is to disable root logins.