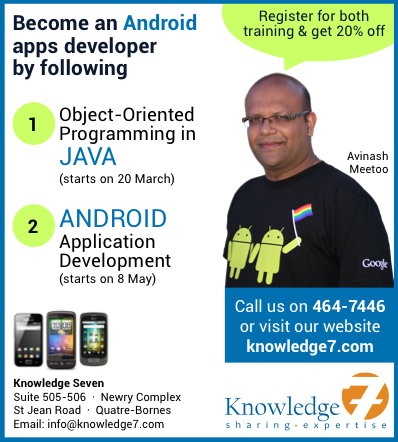 [Please ignore the dates shown on the above image -- they have been changed.]
Did you know that your company can target more than 200 million worldwide customers using Android-powered devices by creating apps on the Android Market? Android is also fast gaining ground in Mauritius thanks to the availability of affordable and powerful Android smartphones and tablets from Samsung, Sony-Ericsson, HTC, LG, etc. To tap into this fast growing market, your IT team would no doubt benefit from our quality and highly specialised training.
Follow both our Object-Oriented Programming in Java and Android Application Development training and get a 20% discount off the normal price.