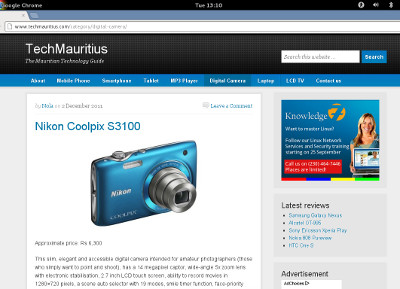 http://www.techmauritius.com/
Technology products are everywhere: mobile phones, cameras, high-definition TV, computers, etc. surround us and we use them all the time. Unfortunately, choosing and buying a technology product is tough: too many buzzwords, too many models, too many shops and so few people willing to explain things clearly.
Tech Mauritius is a recommendation website with seven categories of products (from mobile phones to home cinemas) and three recommend products per category: one basic, one value and one prestige model.
The only evaluation criteria used to select a product are its features, design, availability in Mauritius and price.