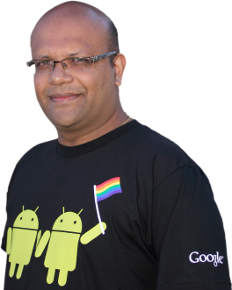 Hi! I am Avinash Meetoo, Founder and CEO of Knowledge Seven.
Call me on 427-9225 or email info@knowledge7.com and I'll do my best to help you achieve your objectives.
Avinash Meetoo is a Linux professionally certified expert who has provided IT consultancy, support and training services to a number of Mauritian companies. An ex-student of Royal College Curepipe, he was awarded a French excellence scholarship and consequently obtained a Diplôme d'Ingénieur (Postgraduate degree in Computer Science) from the Institut National des Sciences Appliquées (Lyon, France) as well as a DEA (MPhil) from the École Normale Supérieure (Lyon, France.) He has ten years of experience working in the IT industry in Mauritius (DCDM Consulting, Mauritius Chamber of Commerce and Industry and the University of Mauritius.) In 2000, Avinash founded the Linux User Group of Mauritius. In 2001, he became a Red Hat Linux Certified Engineer. Avinash is a well known Internet geek. Avinash is an MQA approved Trainer and Programme Officer. He is the Founder, a Director and CEO of Knowledge Seven Ltd and Knowledge Seven Consulting Ltd.
Other key people at Knowledge Seven include Jaynarain Meetoo, Christina Meetoo, Liliane Chan, Noorani Bakerally, Darshana Seetah and Vannen Caremben.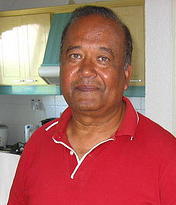 Jaynarain Meetoo is an Education Officer and Diplomat with extensive management, financial and human resource development skills. An ex-student of Royal College Curepipe, he was awarded a French excellence scholarship and consequently obtained an M. A. Degree in Linguistics and Pedagogy from the Académie d'Aix-Marseille in France. He was successively Chairman of the Mahatma Gandhi Institute (M.G.I.) and of the Mauritius Institute of Education (M.I.E.), General-manager of the Mauritius Educational Development Company ltd. (MEDCO), Mayor of Quatre-Bornes, Ambassador of Mauritius in France, Permanent Representative of Mauritius in Geneva, Switzerland and High Commissioner of Mauritius in the United Kingdom. Jaynarain is an MQA approved Manager. He is the Chairperson of Knowledge Seven Ltd.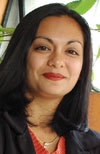 Christina Meetoo is a Communication specialist with substantial experience in higher education teaching and researching communication and media as well as delivering on practical consultancy projects. An ex-student of Queen Elizabeth College, she was awarded a French excellence scholarship and consequently obtained a 'Diplôme d'Études Universitaires Générales en Lettres Modernes' (French Language and Literature), a 'Licence' and 'Maîtrise en Information et Communication' (Media and Communication). Christina is an MQA approved Trainer in Communication.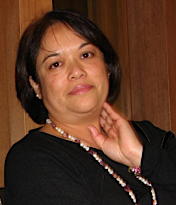 Liliane Chan is an ex-student of Loreto Convent, Rose Hill. A former Radio Announcer at the MBC, she is holder of several professional certificates in Selling and Marketing. She has an extensive experience in diamond products. She worked for Adamas Ltd as Sales Representative and was Shop Manager for Cledor Duty Free Shop for four years. She also speaks Italian and German. Liliane is the Administrative Manager of Knowledge Seven Ltd.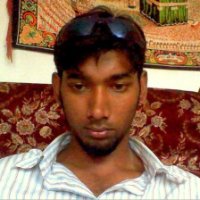 Noorani Bakerally, a refugee accountant, left his ACCA courses after realising that he loves programming and sought asylum in Computer Science. He is currently at the University of Manchester doing a Masters Degree in Advanced Computer Science after having secured a scholarship from the Republic of Mauritius. He completed his undergraduate education at the University of Mauritius in Computer Science & Engineering and secondary education at Aleemiah College. Noorani is an MQA-approved trainer. At Knowledge Seven, he is our Research and Development Manager and Trainer.
Profiles of Darshana Seetah and Cédric Clain coming soon.