Services we offer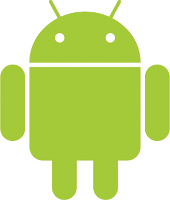 We create outstanding mobile applications for smartphones and tablets for you
We help you engage with thousands of people in Mauritius and millions worldwide using smartphones and tablets
We allow your staff to become fully mobile while still getting access to mission-critical data for your business
Description
Mobile devices such as smartphones and tablets are pervasive now. One of the key characteristics of this new class of devices is their ability to run third-party applications.Knowledge Seven has a team of talented developers capable of creating both multiplatform (i.e. HTML5) and native Android applications based on your unique requirements. Android, an open source software created by Google, now powers devices from manufacturers such as Samsung, Motorola, Sony and HTC.
We build applications which integrate into your existing enterprise applications and leverage your existing data securely.
Portfolio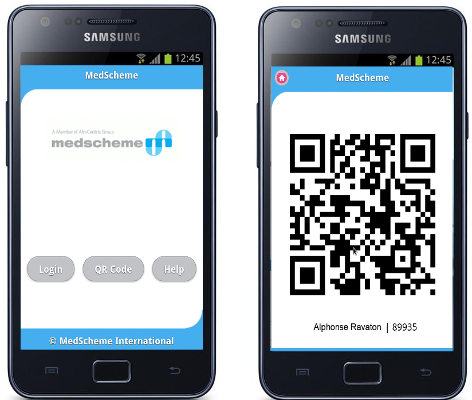 MedScheme Client and Pharmacy applications: these applications, developed for MedScheme International, allow people to go to a pharmacy with their prescription and get immediate reimbursement from their insurance company i.e. they only pay the difference. One app is for the client and one for the pharmacist so that he/she can query the insurance company in real-time and with full security.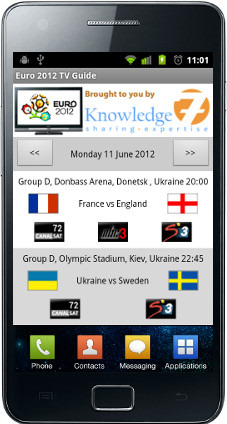 Euro 2012 TV Guide: During Euro 2012, people used this native Android application as a TV Guide for matches. Covered Mauritius, France, United Kingdom and United States. Downloaded nearly 2000 times on Google Play.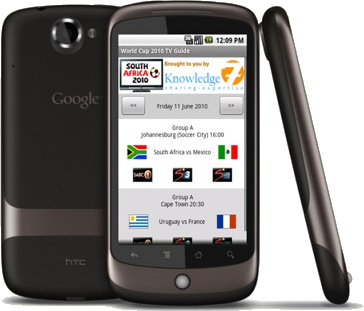 World Cup 2010 TV Guide: People used this application to know on which TV channels each match was being shown during the FIFA World Cup 2010 in South Africa. Developed as a native Android app. Downloaded more than 19,000 times and rated 4 stars on Google Play.
Testimonials
"Knowledge Seven were able to quickly grasp our business requirements [...] The mobile app which they have created for our company will be a significant differentiator in our market. Knowledge Seven [...] displayed an excellent work ethic in building a sound relationship with our company." (Anthony Pedersen, Managing Director of Medscheme International)
"World Cup 2010 TV Guide: Excellent quick app to find out whose playing when. I had You did a good job mate!! Thank u! Sad World Cup is over soon… so quickly" (An Android user)
"World Cup 2010 TV Guide: Loved it thanks mate… do another in 4years lol" (An Android user)
Learn more
Get Free Information
Corporate clients: We can arrange for dedicated sessions for your batch of employees (minimum of 8 trainees). For your specific needs, please call us on 464-7446 or email us at info@knowledge7.com.
Individual clients: Leave your contact details and we will let you know when the course is scheduled.