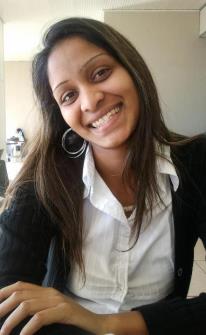 Knowledge7 has been chosen by Orange Business Services to provide a series of training courses on Hardware, Networking, Solaris and Linux for upgrading the skills of some of its IT personnel. The courses were scheduled in January and February 2013.
Vanessa Arokeum, one of the participants from Orange Business Services, has agreed to share her views on her experience at Knowledge7 with particular emphasis on the Linux training.
Who are you and what do you do?
I am Vanessa Arokeum, Technical Support Specialist at Orange Business Services, which forms part of France Telecom Group. After completion of a degree in Electronics and Communication Engineering at the University of Mauritius in 2011, I joined OBS. So far, I have received on-the-job training on various technologies and now I would like to upgrade my skills.
When Orange Business Services informed us about the possibility to upgrade our skills through this series of Knowledge7 courses on Hardware, Networking, Solaris and Linux, I seized the opportunity and here I am!
Our next Linux System Administration training starts on Wednesday 19 August 2015

What have you gained from the Linux training at Knowledge7?
I already work in a Linux environment at Orange Business Services but I only know the basics. I wanted to learn more about Linux and become more competent and effective in this major operating system for businesses. I have learned about Linux installation, user management, package management, logical storage management using LVM, the boot process as well as file sharing services like NFS.
I thought it was an excellent training and I really liked the practical and pragmatic approach of Avinash Meetoo and the fact that everything which was taught could be immediately tried on the Linux computers at Knowledge7.
How do you think this training will benefit you?
I will definitely have more scope in Orange Business Services. I will also be able to help my other colleagues as I have gained a lot.
As a personal achievement, I am now more motivated to learn more and more about Linux and embark on Linux certifications such as the ones from the Linux Professional Institute. For instance, I would love to come back to follow more advanced Linux courses at Knowledge7 such as the Linux Network Services and Security training.
How do you see yourself in five years?
A Linux expert. What else? 🙂