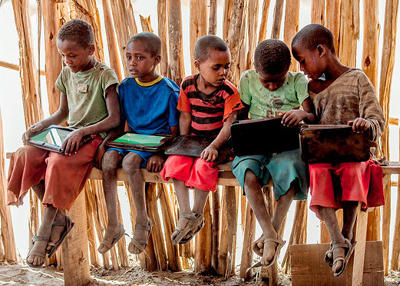 Since I decided to quit being a lecturer at the university in 2008, I've spent a lot of time thinking about how bad our education system is, why is it so bad and what can we do about it.
When I read about uneducated Ethiopian kids learning the alphabet by themselves after having been given tablets and no instructions at all,  I immediately thought about my kids, Anya and Kyan, not having to go to school everyday (or, heaven forbid, private tuition) and, instead, spend some of their precious time under a tree with a tablet and learning things that they are passionate about by themselves.
That's why we're pivoting at Knowledge7. In the coming months, we'll be less of a traditional training company and more of a startup creating an elearning platform which everyone will love using.
I'm doing that for my kids.
I'll keep you posted.