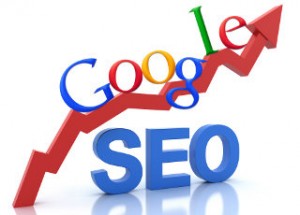 There are billions of pages online and the numbers are growing everyday. For companies and brands, the issue is how to stand out in this crowded and competitive place. How to ensure that your content gets seen?
More than 90% people use search engines
Today, search engines like Google and Bing play a key role in bringing people to websites. Internet users have increasingly recourse to search engines whose results are deemed to be trustworthy and unbiased in general.
It is thus vital that your website is well constructed so that it can be effectively found, read and indexed by search engines. Search Engine Optimisation (SEO) refers to such techniques which help enhance a website's visibility with the ultimate goal of ensuring the site is as close as possible to top relevant search results.
Using white hat SEO
The focus is on creating relevant content. A good SEO strategy involves defining an optimal information architecture which will help boost search rankings. Another technique is to determine what keywords people use when searching for information related to your business. Then, when creating your content, you ensure that these keywords are present.
In this way, visibility, credibility and authoritativeness are enhanced for the company and brand, thus increasing the potential for business.
At Knowledge7, we can help you optimise your website for search engines.
We can also train your personnel or yourself in Search Engine Optimisation, a course which is scheduled to start on Monday 1st April 2013.
Contact us for more information by email or telephone on 5834-9001.