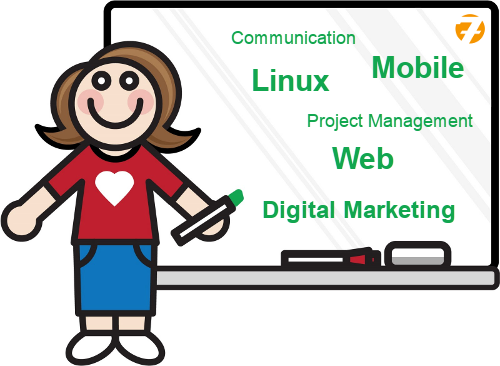 Are you a Linux and open source software expert?
Are you an expert in latest mobile technologies such as HTML5 and Android?
Are you an expert in latest web technologies such as Javascript frameworks, REST and AJAX?
Are you an expert in digital marketing, communications and/or project management?
If your answer is yes to any of the above and you are passionate about sharing your knowledge with others like we do, we need you as a part-time trainer at Knowledge7.
Fill in this online form and tell us how you can contribute to our training activities at Knowledge7. Send us your CV by email too ()