During the months of April and May, we ran a second session of our training course Web Application Development with PHP and MySQL
Hema Servansing, who was an individual participant, accepted to share her training experience at Knowledge7 with us.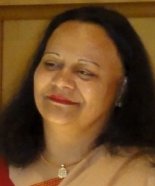 Who are you and what do you do?
Hema Servansing, Senior Technical Officer working at the Entomology Division of the Ministry of Agro Industry and Food Security. I am involved in the implementation of action program in plant protection, monitoring and management of existing and newly introduced pests and field and lab data management. I also carry out advisory field visits and provide technical advice as and when required.
What have you gained from the Web Application Development training at Knowledge7?
I discovered a whole new world concerning programing, web applications development and data base management. Excellent way of handling the topics, thus helping to better understand PHP, display and modify data from my SQL database including sanitization, validation, templating engines, benchmarking and much more. I really appreciated the way the course was conducted and we were also provided links to additional resources to help us investigate further on various interrelated subjects.
How do you think this training will benefit you?
First of all I wish to point out that it was a challenge. This was really something that I had been thinking of doing for some years now. I would say that I have gained technical knowledge. Knowledge I am very keen on using to create my own website. A website which would be beautiful, responsive and well displayed. I am looking forward to using these new competencies in my professional work, my artistic work as well as in humanitarian activities.
How do you see yourself in five years' time?
I am considering a change in career geared more towards IT and management, continue to expand my artistic activities while at the same time be more involved in humanitarian projects in favor of needy children around the world.