Facebook was created by Mark Zuckerberg, Eduardo Saverin, Andrew McCollum, Dustin Moskovitz and Chris Hughes in 2004. Since then, it has become the #1 social network on the planet with more than 1.28 billion monthly active users in March 2014.
Facebook has created quite a lot of controversies since its inception mainly due to privacy issues and concerning the ownership of content created by its users. Another issue is that it is dangerous to rely only on the availability of free access to Facebook to build a business and/or a marketing strategy. For example, Facebook was blocked for one day in Mauritius and this can happen again.
Differences between profiles, pages and groups
Facebook allows users to create profiles, pages and groups (as well as apps, lists, events, etc.)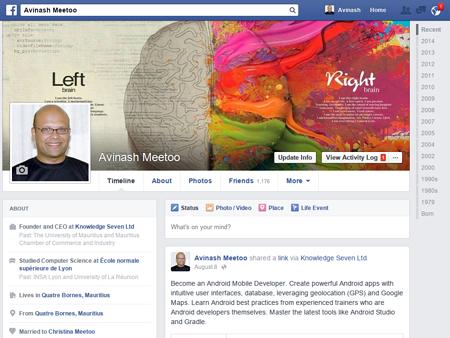 Facebook mandates that a profile should belong to a real person. A page is for a real entity (an organisation, a business, an association, etc.) and should be created by an official representative. Groups, on the other hand, are informal networks of people who are gathered around a common theme.
One important thing is to pay attention to privacy settings. For profiles, go to Settings, then Privacy and make sure you understand the "Who can see my stuff?" part. In particular, "Who can see your future posts?" can be either:
Public
Friends
Custom: shared to specific lists
For pages, check the following:
General:
Posting ability
Post visibility
Tagging ability
Page Roles:
It is never a good idea to completely outsource your Facebook marketing. To have a real conversation with a potential (or existing) customer, one requires an insider's knowledge of your business. This ensures that responses are made quickly and are accurate.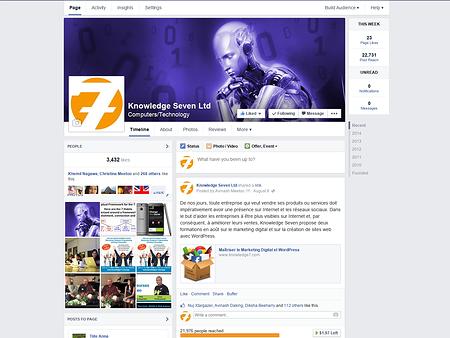 Once you have created a page on Facebook and started creating interesting content, you need to grow your audience. This can be done in different ways:
Invite your friends
Promote page (using ads)
Promote posts published on the page (using ads)
Facebook also allows for ads which link to your website.
The importance of graphics
A picture is worth a thousand words as you already know. A post on a page can become more effective with an interesting image.
Using free graphical tools such as Gimp or by using commercial software such as Photoshop, a digital marketer can comfortably:
Adjust the colorimetry of a picture
Crop, resize and sharpen images
Facebook requires cover images to be 851 x 315 pixels while profile pictures are 180 x 180 pixels automatically cropped (and not resized) to 160 x 160 pixels. Stock images can be purchased or downloaded for free from websites such as Flickr. Google Image Search is also useful.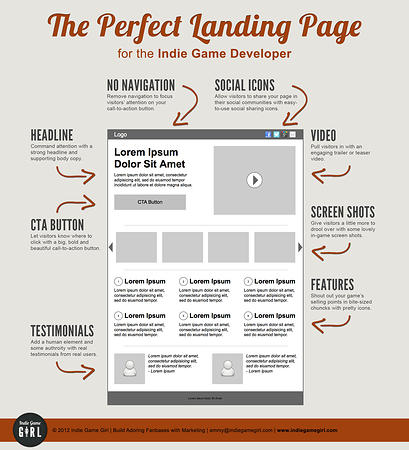 Linking to your website
Remember that your own website is also a powerful marketing tool and that you need to channel traffic towards this asset, in order to increase conversion. Thus, if you are using ads on Facebook with links to your website, you need to create effective landing pages that:
have an attractive design to grab attention
are relevant to the customers being targeted
motivate potential customers with an effective call to action
You can motivate people by giving out a lot of useful content and free advice, for example, in the form of podcasts, videos, white papers, case studies, etc. You will not be getting high return on investment immediately from direct conversion but as Seth Godin noted: "You can use social media to turn strangers into friends, friends into customers, and customers into salespeople."
Work to do
In the previous topic, you identified specific personae corresponding to specific target audiences. For each Facebook persona, create a post you believe will have maximum impact. Pay special attention to the title, the body text as well as the images used. If driving traffic to your website, assume you already have a relevant landing page.
Identify an existing group on Facebook where there are people who might be interested in your product. Read existing posts to understand what they really need and whether you are in a position to help them. What kind of posts would be more effective in this group for helping you increase your visibility and credibility?