When starting with Digital Marketing and Social Media, it is tempting to just create content and post them as soon as possible without any planning. Sure, this is better than doing nothing but, sometimes, engagement can be low. One reason, of course, might be the quality of the content. But another reason might be that people didn't see the post because, well, they weren't using their smartphone or computer when the post was published.
Scheduling posts at appropriate times is important in order to have maximum impact. Interestingly, people visit different social networks at different times. In fact, a lot of studies have been carried out on this subject and they are sometimes contradictory.
Nothing beats testing and relying on your own observations to decide when to post.
But here are some guidelines for the most popular social networks:
Generally people do not access Facebook at work. Most of them do so at home and 6pm-8pm might be an effective time to engage with them. Some studies show that people tend to be more present on Facebook at the end of the week. Friday at 3pm (just before they leave work) might be a good time to engage with them. During the week-end, Facebook is accessed more regularly.
LinkedIn, being a social network for professionals, tends to be used at work. The most effective engagement period is around noon when people are having lunch and have some time to browse.
Twitter is more often accessed through mobile devices — only a few of us use the Twitter website. Effective engagement times are around noon and from 6pm to 8pm.
Using interesting photos in a post generate higher engagement. More and more people are using mobile devices so keeping things short and simple is not a bad idea.
For those who intend to post regularly, a tool such as Buffer might be useful. In essence, Buffer allows you to queue your content which is then shared on social media at specific times as decided by yourself. Doing the same thing manually is also possible but can be error-prone.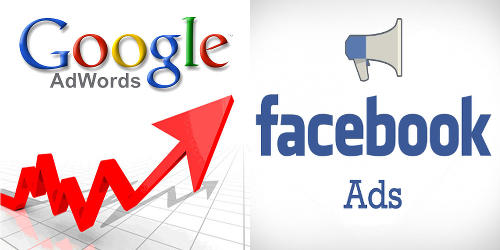 Online advertising
Even though there are studies which show that people tend to ignore ads when they browse, ads can still be effective if designed properly and are not overly pushy (help before selling!).
Online advertising is currently synonymous with Google AdWords and Facebook Ads. Other advertising networks exist but are used less frequently.
Google advertisements can appear at two different places: on search results pages and on partnering websites (which Google call its partner network — this includes YouTube). Google AdWords is a complex web application which enables a digital marketer to create campaigns (with set budgets), ad groups (which share the same set of keywords) and both text and graphical ads at various dimensions. Reporting facilities are extensive and, with some experience, it is possible to have ads which are effective yet do not cost a lot. It is possible to use Google Web Designer to create animated ads.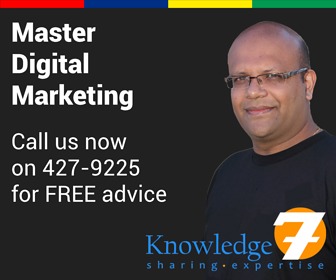 Facebook ads appear in Facebook and can be used to promote a page, a specific post on a page or a website. Facebook ads appear to specific demographics (e.g. based on sex, age, interests, existing relationship with your organisation, etc.) In Mauritius, as people tend to spend a lot of time on Facebook, having ads there can be very beneficial if proper targeting is done. It is better to restrict views thanks to better targeting than having a lot of views with no engagement.
Recently, Facebook has stopped flooding people with posts from their friends or from pages they like. Posting in a Facebook page will only generate a few views. The only effective way to make more people aware of the post is to promote it.
Work to do
Create an account in Buffer (if you do not already have one) and explore it. Pay special attention to the scheduling part. Comment on its usefulness for your organisation.
Explore Google AdWords and Facebook Ads. Create campaigns, ad groups, ads. Decide on keywords and demographics. What kind of budget should be allocated to online advertisement?