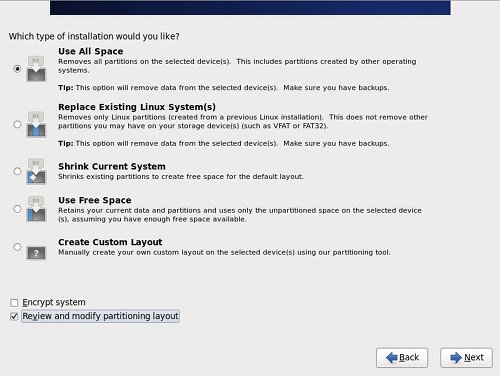 Installing an Enterprise Linux distribution (such as CentOS or RedHat) is now relatively straightforward (compared to the situation a few years ago when installation programs were very complex to use).
The steps to follow are essentially:
Starting the Installation Program
Selecting an Installation Method
Language Selection
Keyboard Configuration
Disk Partitioning Setup
Boot Loader Configuration
Network Configuration
Time Zone Configuration
Set Root Password
Package Group Selection
Installing Packages
The most complex steps are arguably Disk Partitioning Setup and Boot Loader Configuration.
Both require a good understanding of disk partitions and the partitioning scheme recommended by Red Hat.