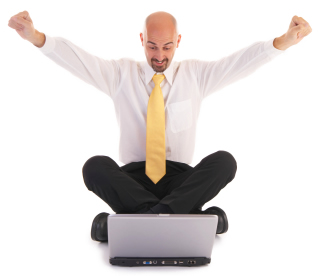 We organised a Linux Level 1 course designed for beginners in February. The topics covered were Linux installation, package management using RPM, the command line, pipes and filters, regular expressions, vi, users, permissions, filesystems, quotas, process management, TCP/IP, the X-Window system, remote desktop access, etc.
I was fortunate to have a group of highly motivated trainees with a keen interest to learn.
At the end of the course, I asked the trainees for some feedback and I was overwhelmed with positive comments. For example, KL said that "it was a great pleasure working with someone knowing his subject very very well." And AG added "This course will help me run Linux on more servers in my company." I am delighted that the trainees have found excellent value in my courses. Preparation work was very hard (especially because this was the first time I was running this course) but worth it given the nice comments I got.
From 2-6 March, we had a Linux Level 2 course for those having followed Level 1 or those already having some experience. Topics covered were TCP/IP configuration and troubleshooting, host security, OpenSSH, DNS, NFS, SAMBA, Apache web server, Mail Transfer Agent, kernel management, runlevels, logging, scripting, printing, etc.
Similarly, I asked the trainees for their feedback and, once more, they were happy with the quality of the course. AG said "The course was outstanding." and WM liked my "Anecdotes!". As an ex-University lecturer, I think that learning requires participation and the best way to keep the trainee alert is to punctuate the course with relevant anecdotes on the history of computing and/or current technologies.
So I am a happy man. I am happy that all the trainees who came (and who payed me) returned to their respective firms with added knowledge and with added enthusiasm for Linux and Open Source Software in general.
Thank you to all those who came for training. The first batch will always remain something special.