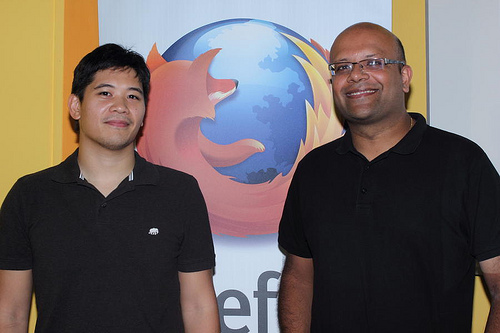 Knowledge7, in collaboration with Mozilla, hosted the first Mozilla Webmaker event in Mauritius open to all. Olivier Yip Tong, Software Engineer at Mozilla delivered a hands-on presentation of Webmaker tools, namely X-Ray Googles and Thimble, on Thursday 20th December 2012.
Mozilla Webmaker is a set of fun and easy tools to learn the Web using HTML, Javascript and CSS. The objective is to foster the next generation of web makers. With X-Ray Googles, one can explore the different components of a web page, change them, remix them and publish the changes online. Thimble provides user-friendly tools for creating one's own web page. A wide range of templates are available for starting quickly.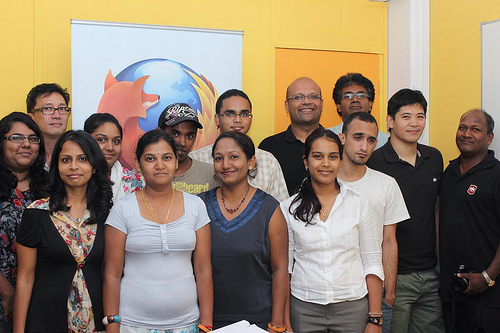 The participants who were journalists, software developers and educators at various levels (primary, secondary and tertiary) are now very keen to use the Webmaker tools in their day to day activities. Nausheen, an ICT support teacher in a ZEP school is enthusiastic: "Webmaker is a great tool to use in the classroom. The kids will love it." David, a Physics teacher, is convinced that "these tools can be easily integrated into programs because colleges already have computer labs and audio-visual facilities."
Mozilla is a non-profit organization, based in the USA and with offices worldwide, dedicated to empower people through the Web. The global community of Mozilla users, contributors and developers work to innovate by providing software such as the world class Firefox browser. At Knowledge7, we strive to share expertise and knowledge with all. Like Mozilla, Knowledge7 promotes openness, innovation & opportunities on the Web.
You may click here to view more photos of the event.
We wish you all a Merry Xmas and a Happy New Year 2013. We hope to serve you better next year.