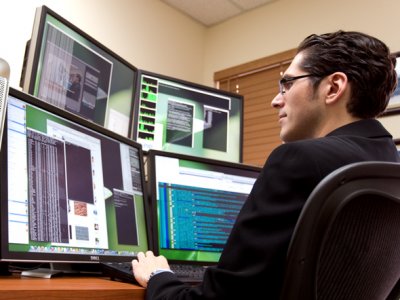 Our next Linux System Administration training starts on Wednesday 2 March 2016

Linux is a high performance, yet completely free operating system which powers more than 60% of Internet servers worldwide. Linux is also found in all Android smartphones and tablets and a lot of embedded devices such as TVs, the Livebox, game consoles, etc.
For anyone in IT, and specially system and network administration, mastering Linux is important. Here are some compelling reasons to become proficient in Linux:
1. Get better career opportunities in Mauritius and worldwide
Quite a large number of Mauritian companies in different sectors (e.g. sugar, textile, banking, finance, telecommunication, mobile and web development, consulting, etc.) rely on Linux servers and Linux system administrators. Consequently, these companies are always on the lookout for competent Linux professionals.
As stated in the latest Linux Job Report, 81% of recruiters say hiring Linux talent is a priority. 85% say finding Linux talent is hard and this is especially true in Mauritius. Nearly one third of companies pay their Linux pros above normal salary.
2. Become a certified Linux professional
The Linux Professional Institute Certification is designed to certify the competency of IT professionals using Linux and its associated tools. Mastering Linux and earning a certification is one of the best ways to land your dream job in system and network administration.
3. Make your company save money
Whether it is for small, medium or large businesses, Linux will make your company save money. Linux is available for free and therefore allows you to save money on licensing fees. There is no proprietary software that can come close to it in terms of value versus cost. Linux servers, when properly setup by competent system administrators, generally require less maintenance than comparable proprietary solutions and, consequently, Linux decreases total cost of ownership.
4. Have fun while working
Compared to other operating systems, Linux gives you much control. Linux assumes you are competent and you know what you're doing. You can tweak your servers to perfection, change settings, choose over a hundred Linux distributions, master the command line, discover the latest cloud and mobile technologies, learn new tricks and techniques and automate all tedious activities.
Once you have tasted Linux, everything else will feel bland.