Services we offer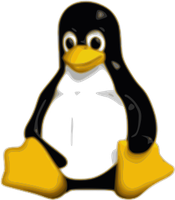 We install and configure your Linux servers according to industry best-practices.
We provide maintenance contracts for your Linux servers to make sure your mission critical systems are always running.
We manage Linux in the cloud to run your demanding applications with maximum performance, reliability, security and cost-effectiveness.
We sell Red Hat Enterprise Linux, the most popular Linux for the enterprise
We offer office solution such as OpenOffice/LibreOffice and Google Apps
Linux installation and configuration
We install and configure your Linux servers to run your applications or services optimally. Linux comes in many flavours. We have expertise in all major distributions such as Red Hat Entreprise Linux, SuSE Enterprise, CentOS, Debian, Ubuntu, etc.We can set up network services (DHCP, DNS…), Internet services (Web, Email…), file-sharing (NFS, Samba…), databases (MySQL, PostgreSQL…) We can also fine tune Linux servers to run Oracle database and application server optimally.
Linux support contracts
We can help you achieve maximum uptime on your Linux servers by opting for our maintenance contracts. You can choose for a specific number of support hours over a specific period of time or be billed on an ad-hoc basis. Our maintenance contracts cover all Linux-related issues.We provide support for some of the largest sugar factories in Mauritius.
Linux servers in the cloud
Quite a lot of organisations are moving key parts of their IT infrastructure to the cloud for additional cost-effectiveness and increased availability and performance. We can help you achieve this transition.We have expertise in cloud providers such as Amazon and Linode, both for IaaS (Infrastructure as a Service) as well as for PaaS (Platform as a Service).
Red Hat Enterprise Linux

As a Red Hat certified partner, we implement innovative, cost-effective solutions that deliver real value. We sell Red Hat Enterprise Linux subscriptions for the Intel platform as well as for other platforms such as IBM's POWER.
Office solutions
Organisations are undergoing major changes, from cost-cutting to converging to web-based and mobile friendly office solutions. For many years, companies relied on expensive and proprietary office solutions. With the open-source revolution as well as inexpensive cloud-based solutions provided by companies such as Google, we offer: