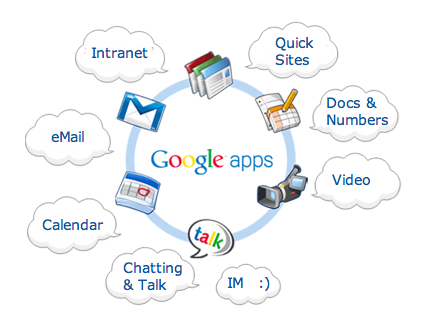 Discover a better way of working. Google Apps provides web based email, calendar and documents that let you work from anywhere. 5 million businesses all over the world are using Google Apps to empower their workforce. Of course, Knowledge7 is among them.
Benefits
Includes critical security features specifically designed to keep your data safe, secure and in your control.
Access your email, calendar and documents anytime anywhere using your laptop, smartphone or tablet (Android, IOS, Blackberry, Windows…)
Invisible IT : Easy to deploy as Google Apps is web based and doesn't require the ongoing maintenance of desktop software
99.9% uptime backed by a service level agreement (SLA)
Simple licensing model that is cost-effective and predictable
Read more about the benefits of adopting Google Apps.
What do we offer
We evaluate your exact requirements and advise on the best Google Apps solutions.
We configure Google Apps in your environment to your exact specifications
We provide Google Apps training (Email, Calendar, Documents, Privacy Settings, etc.)
Features of Google Apps

Gmail – the email system in Google Apps
Email from anywhere anytime using a powerful web interface. Increase your productivity by having 25 GB of storage. You never have to delete anything and powerful search lets you find everything. Google is about Search after all…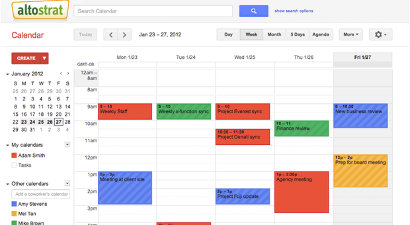 Calendar – stay organised thanks to Google Apps
Stay in sync with all your colleagues. Organise your precious time using calendar and get timely reminders before each event. Share your calendar with workers and increase the efficiency of the whole team. Calendar knows how to smartly schedule meetings at a time everyone is available. Create and share public calendars to, say, clients.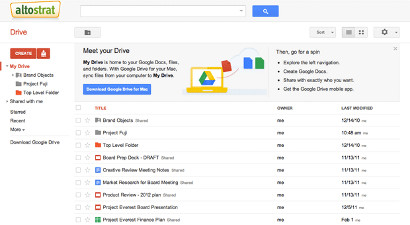 Drive – managing your documents in Google Apps
Access your files anywhere: your computer, your mobile device or your browser. Drive gives you a single place for up-to-date versions of your files from anywhere. Share files with your team or even clients. Multiple people can work on the same document at the same time. Drive includes a word processor, a spreadsheet and presentation software.
Read more about the products included in Google Apps.