First reason: Work in an IT company
Computer programmers are in high demand in all tech companies all over the world. Tech companies include Google, Apple, Microsoft, Facebook, etc. but also the myriad of smaller startups. In Mauritius, since the creation of the Cybercity, the Government wants that IT become one of the pillars of our economy and this explains why so many IT companies like Accenture, Ceridian, TNT Express, etc. are present in Mauritius. All of them are recruiting right now, looking for the best computer programmers and are ready to give very interesting salaries to them.
Second reason: Work in any company where IT is essential
Most people use computers when they work. And those who possess computer programming skills have an added advantage over those who don't. For example, a financial analyst who knows how to program Excel can go much further in his understanding of financial data and, hence, produce more accurate reports. Another example is a biologist who uses her knowledge of programming to better develop new molecules and medicines. This allows people who understand programming to rapidly advance in their company's hierarchy.
Third reason: Become an IT entrepreneur and change the world
What do Bill Gates (Microsoft), Steve Jobs (Apple), Linus Torvalds (Linux), Sergei Brin and Larry Page (Google) & Mark Zuckerberg (Facebook) have in common? They all have a deep understanding of computer hardware and computer programming. They also all created their own small companies which became massive after some time and changed our world. In the Silicon Valley, entrepreneurs are creating new IT companies everyday and, in Mauritius, this is also happening. Why not be like them and create your own IT company?
Fourth reason: Understand our digital world
Our world is now 100% digital. We are surrounded by computers, smartphones and tablets. All those devices run software applications created by computer programmers and, in order to use them productively, whether at home or at work, one has to understand the logic of computers. Computer Programming teaches how computers work and how to better leverage the power of modern computers, for example, to manage your finance, run your own company or plan your various activities.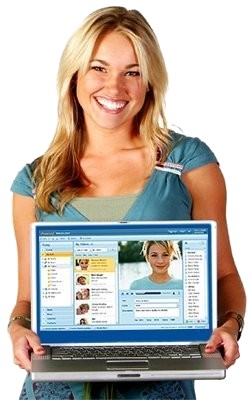 Fifth reason: Computer programming is interesting
Building software allow you to model anything that crosses your mind! You can build your own digital world with complex multimedia effects, build your own financial simulation system, build complex websites with large communities of enthusiastic people, create your own entertainment software, etc. In other words, computer programming allow you to express what you really want and the only limit is your own imagination.
Sixth reason: Computer programming is fun
Modern computer games are programmable. People can create their own characters and weapons and animate them. This allows gamers to go much further when they are competent computer programmers. It is also true that programmable electronic devices like the Arduino and the Raspberry Pi are creating a lot of buzz right now. With those devices and with a bit of imagination and skills, anyone can create his own electronic masterpieces be it a novel alarm, an intelligent robot or a home automation system.
Seventh reason: Because it's possible in Mauritius right now!
Knowledge7 offers a quality Mastering Computer Programming training course to all those beginners and students who want to learn and master computer programming. Our training will run during two weeks from Monday to Friday from 9.00 to 12.00 (2-13 December) in our premises in Quatre-Bornes. Students will be offered a 20% discount upon presentation of their student card.
We provide participants with all required training material as well as all the software which are going to be used free of charge.
Contact Liliane on 5834-9001 now for expert advice! Places are limited! Feel free to share.