About Digital and Social Media Marketing

Why do I need a digital marketing strategy?
More and more marketing is done online as people tend to spend a lot of time on the Internet. To reach them, that's where you should be: on websites, blogs and social networks. At Knowledge7, since a long time, we have shifted from conventional marketing to essentially online and we are very happy.
Consumers are changing. They now use social networks like Facebook or LinkedIn to participate, collaborate and share views before making purchase decisions. Around 400,000 Mauritians are on Facebook and this number is growing exponentially. Consequently, the way companies engage with their customers has to evolve. Branding, campaigning and selling are now, more and more, delivered through social media.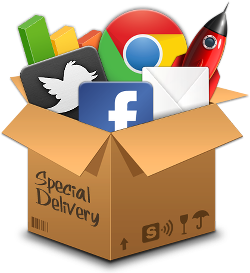 Online marketing also allows you to network with more customers at a lower cost. Newspapers advertising for instance can be costly and it is difficult to measure the real impact that it has. On the other side, advertising on social networks allows you to reach out to targeted segments and to get your business noticed by engaging customers in meaningful conversations, building trust, retaining them and maximising word of mouth for viral marketing. The return on investment is greater.

About this course
This course has been designed for people who are involved with website management, sales, marketing and communication and who want to leverage the use of digital marketing to promote their organisation's products and/or services and create a strong brand. During the course, participants will implement inbound and outbound marketing strategies based on popular social media platforms.
This 12-hour training will run from 09:00-16:00 in our premises in Quatre-Bornes. The MQA-registered trainers are Avinash Meetoo, Darshana Seetah, Noorani Bakerally and Christina Meetoo.
Prerequisites
Participants should be computer literate and ideally have a background in website management, sales, marketing or communication.
Topics
Price
The course costs Rs 9,900 per participant. All fees are payable upon booking of seats. This is our
policy in case of cancellation
. Eligible companies can get refunds from the
HRDC
. Become a
Knowledge7 Associate
, refer people to our training courses and earn 10% of what we receive as training fee.
Book a seat
To book a seat for this course, please download
our booking form
, fill it in and send it to us by email (
) or fax (5834-9001).